Laser Hair Removal
Ask For Brochure
"Having to shave your legs & underarms every day ? or do you suffer from embarrassing facial & chest hair ? Getting rid of unwanted. hair is a hassle but we can all do with new revolutionary diode laser Hair removal,"
Laser can remove unwanted hair faster, more comfortably and more reliable than many other method whether you are a man or a women, young or old laser hair removal is an alternative permanent solution to painful plucking, shaving, waxing, electrolysis or chemical depilatories. Depending on your need, all body area can be treated with this state-of-the-art technology.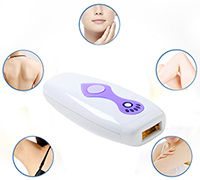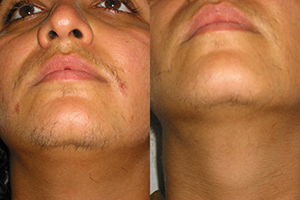 Q.1: How does laser hair removal work ?
Ans. : The gold standered 808 diode laser using a technique of stamping & in motion mode making this treatment pain free & more effective. Diode laser emits apowerful beam of light that is absorbed by the pigment in the hair follicles. The laser passes for a fraction of a second, just long enough to vaporize the pigment while minimizing damage to the surrounding skin. During in motion mode by constantly moving the hand piece during treatment, the energy is delivered uniformly, eliminating skipped spots & ensuring patients comfort. Recovery free so you can usually return to normal activities immediately.
Q.2 : Who is the candidate for Diode Laser?
Ans. : Diode Laser remove all hairs except white hairs from all parts of body, include chin, upper lip, cheeks, leg, arms, underarm, chest, back, as well as sensitive area like ear, bikini line & pubic hairs.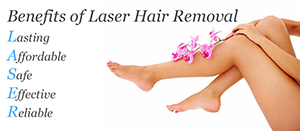 Q.3 : What is the advantage of Diode Laser over other hair removal laser ?
Ans. : The Diode Laser is USFDA approved word gold standard technology 808 nm laser approved for permanent hair reduction for full body, having stamping mode for small body area like chin, cheeks, underarms, side blocks & fast in motion mode for larger body area like chest, back, fore arms & legs.
Q.4 : Whatis Diode laser treatment like?
Ans. : When Diode laser pulse Light is delivered to hair, you may feel a mild sting or pinch warm similar to the snap of a stretched rubber band. No local anesthesia or analgesic required .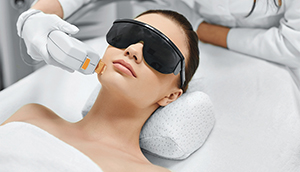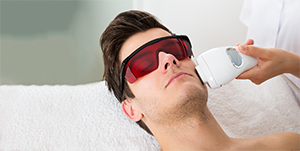 Q.5 : What you can expect better with Diode laser?
Ans. : Results from a series of relatively short session (the actual time depends main the size of the area you are having treated
&nbsp &nbsp- Complete coverage with no missed spot:
&nbsp &nbsp- Fast treatment times.
&nbsp &nbsp- Return to normal activities imme (no down time)
Q.6 : How many treatment are required?
Ans. : The no. of treatment varies depending upon your hair colour , skin colour, coarseness of hair, hair growth cycle & location on the body. Laser work best for people with light skin & Dark hairs. In our experience average, after 6-7 treatment scheduled 4-5 weeks a part, there will be approximately 80% less hair growth.
Q.7: Will my hair grow back ?
Ans. : The short answer is no, once the hair follicles is damaged it can not grow new hair.
Q.8: Are there any resistriction on my activity after treatment?
Ans. : Diode Laser hair removal requires no "down time" or recovery time. You can have a treatment & return to your work immediately. You should limit sun exposure & use sunscreen creams.
Q.9: Are there any side effect?
Ans. : You may experience some short term side effect. This may include sight reddening of skin or local swelling which goes away within few minutes thus no "downtime".
Q.10. : How does Diode LHR compare with commonly used hair removal method ?
Ans. : Shaving, Waxing & depilatory creams are on a regular basis. Hair removal with Diode Laser longer lasting & permanent results.
Q.11.: How much does it cost ?
Ans. : Compared with a life time of shaving, Waxing, plucking or depilatory creams, pain free laser hair removal can be a worth while investment in both term time & money.