Vedant Hospital Cosmoshine Cosmetic & Plastic surgery center is the most advanced Center for Cosmetic, Plastic & laser surgery in Gwalior, started in the year 2010.
Vedant hospital is a 12 bedded hospital with a fully equipped operation theater, laser room, outdoor & indoor facilities & trained staff, situated near location 7.no. Chauraha Morar, Gwalior
Today hospital is delivering treatment & all type & cosmetic surgery such as liposuction Mega liposuction, Body Contouring surgery, Male Gynecomastia reduction, Abdominoplasty, Rhinoplasty, Breast Reshaping Surgery, Dermaabrasion, Scar Revision Surgery, Vitiligo surgery & all other type of Plastic Surgery since last 8 years.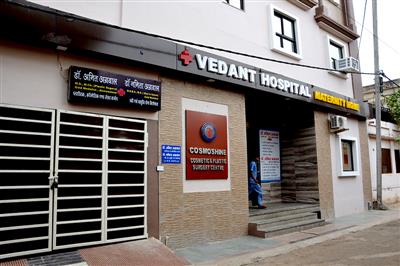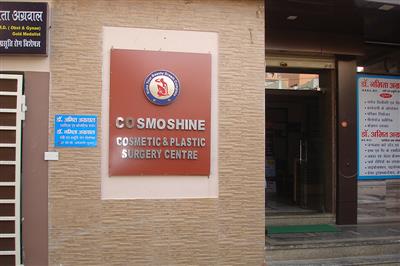 Cosmoshine Cosmetic Surgery & laser center is a well known center for their Surgery services in field of Total skin & Hair care for all cosmetological conditions & highly advanced USFDA approved diode laser Hair Removal for Unwanted Hairs in male and female.
Dr. Amit Agrawal is the founder of Vedant Hospital Cosmoshine Cosmetic & Plastic surgery center is a well known Senior Plastic & Cosmetic Surgeon of Gwalior, working exclusive Cosmetic surgery practice for the people of Gwalior & near by area since 2008.
Dr. Namita Agrawal is a Consultant Obstetrician & Gynecologist in Vedant Hospital & Maternity Home treating all female patients for total antenatal care and all Gynecological problems & infertility cases & family planning services.